Many Idols have tattoo these days.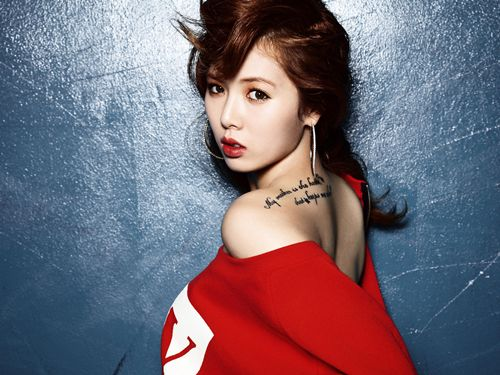 They make it different from others with its own design. Those tattoos sometimes signify their values or priority, thoughts.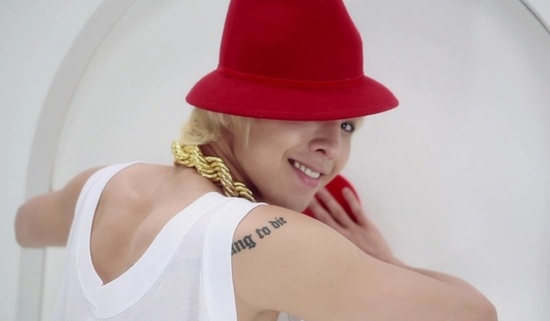 So we will take a look 6 Idol members tattoo today.
1. HyunA
She has a tattoo saying 'My mother is the heart that keeps me alive' on her left shoulder. We can guess how much she loves her mother.
2. Hyorin
She has a tattoo saying 'Ixtus' on the inner side of her right arm. That is related to Christianity because she believes in Jesus.
3. G-Dragon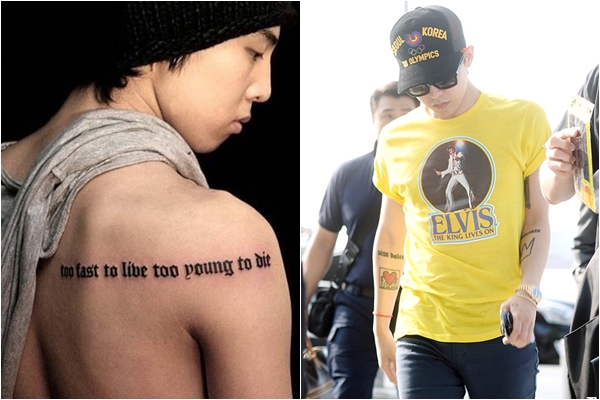 He loves to have tattoo everywhere. He has one on the right side of the back saying 'Too fast to live too young to die' which was by Sid Vicious.
4. Junhyung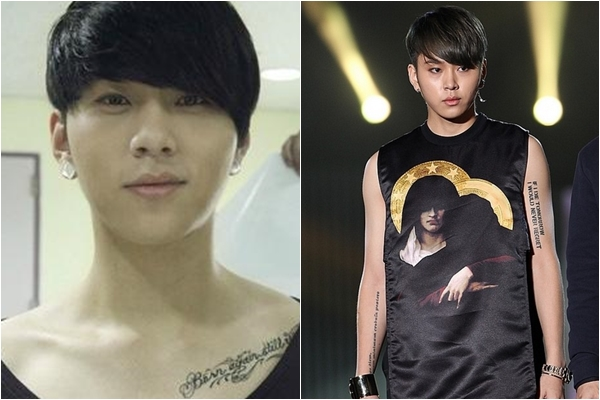 He has one saying 'If I die tomorrow I would never regret' on his left arm. The other one saying 'Carped diem quam minimum credula poster' is around his neck.
5. Jiyeon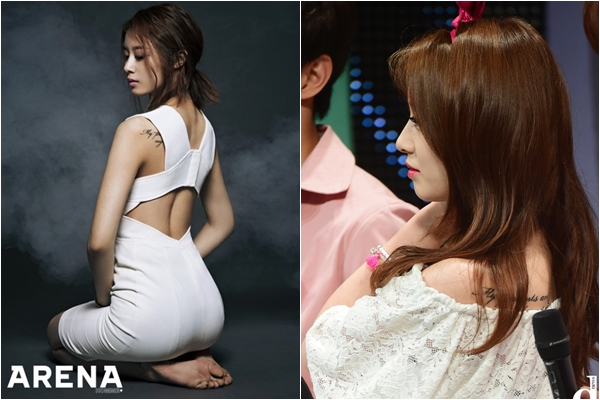 She has a lettering tattoo on her back. It shows how much she loves and cares her parents. It says 'My parents are my heart and soul'.
6. Tiffany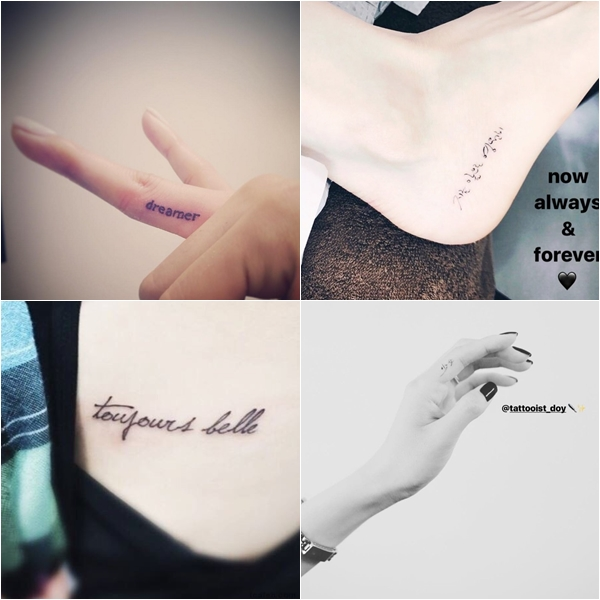 She has lots of tattoos already saying 'Toujors belle','dreamer','小女','지금 앞으로 영원히'.